---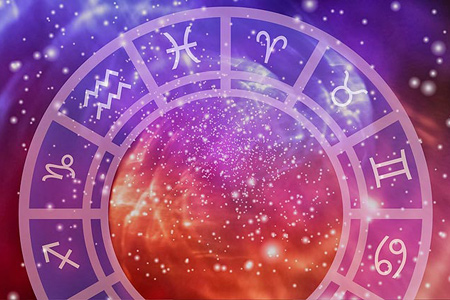 The theme of realism continues this period as astral messages converge with the imperative to cut the crap.  The very definition of Self is on the table and the cosmic window of opportunity to seriously look at the question "Who am I?" is amped up by agitating forces that may give us the courage to not only sincerely ask the question, but also honor the answers that arise into consciousness.  We're still in the lunar cycle that commenced with the super powerful Solar Eclipse New Moon in Virgo on September 1st, which was tightly aligned with the long term square between Saturn in Sagittarius and Neptune in Pisces that will peak during this lunar cycle and may already be shaking things up.  A re-ordering of priorities as well as some general house cleaning may be in order.  Say we intuitively feel something to be off in a relationship, for example.  When we question it, the other person denies anything is wrong.  Although our gut says otherwise, we persist in propping up the situation by sweeping our instincts under the rug along with the unresolved issue.  We know the debris is there and gathering pent up energy but the mind insists on trusting outside sources for confirmation everything is OK.  We look everywhere for answers except directly under the rug.  The result is irreconcilable information between what the heart knows to be true and what the mind wants to be true.  This is the definition of crazy making.  And this is where the need for courage comes in – with the participation of other if you can get it – to be honest about what is going on, to decide together to lift up the rug and dialog about what is underneath it in all its specifics.  With real information then streaming in we can dispel the fears stirred up by mind-created scenarios, which are usually much worse than any actual transgression.  This most likely won't get resolved in one session so commitment must be on the table as well to sustain an ongoing process.
We may summon the power to confront our fears about what is under that rug when the Sun trines Pluto on September 6th.  Employing the productive Sun in Virgo's knack for discerning what serves our core, and tapping into Pluto in Capricorn's tenacious ability to go deep into the foundation of a relational structure, we'll have the energetic tools we need to stick with the mission to achieve clarity until the job is done, at least this round of it.
Venus in her home sign of Libra infuses her sense of balance and fairness into our relationship house-cleaning project on September 7th when she aligns with Saturn and Neptune.  In a stimulating sextile with Saturn she acknowledges the usefulness of discipline to develop a loving relationship and the value of commitment to stabilize the process of growing in partnership.  Establishing regular check-in's promotes openness and a way of staying on the same page with other.  Venus' awkward inconjunct with Neptune may require us to explore how we use the excuse of being too busy to check in, even with ourselves.  Dreaming about it is not doing it.  The higher octave of Venus, Neptune asks her to look beyond the day-to-day operations of living on earth, to be the observer of her actions and unconscious motivations as she develops an awareness of the cosmos and all its mysteries.  Decentralizing the ego from the process of relating elevates our personal interactions into the realm of the sacred.
On September 9th, Jupiter ends his year of service in Virgo and moves into Libra.  This represents a BIG shift in focus on relationships, perhaps a renewed faith in them.  Jupiter brings an inexhaustible confidence that justice in our dealings with other will prevail.  Travelling through Libra through October 10, 2017, Jupiter embodies the life of the artist in a big way, seeing the philosophy behind beauty and harmony as peacemaker and aesthetically expressing the sheer power of internal equilibrium to withstand any challenge.  According to Dane Rudhyar, Jupiter in Libra's focus is becoming one with someone or a group, or of society, being a part of a whole.  "Thus Jupiter in Libra," he says, "energizes mainly the field in which the will to wholeness is manifest in artistic, social, communal activities. It stresses the cultural values through which we learn to act together in terms of a group-ideal; to sing together, to act together on a stage, to discuss reasons and plans for cooperating more effectively in commercial or religious enterprises. It gives expansiveness, inner compulsion to all social movements. It stirs the crusading spirit, and the will to build cathedrals. It builds nations (Washington), or industrial plants (Henry Ford) in which practical co-operation is stressed as a technique of work. It helps to reintegrate the frustrated individual with an inferiority complex in his social environment. It soothes the wounds of war with humanitarianism."
While the exact alignment between Saturn and Neptune takes place on September 10th, they have been within one degree of their tension filled square since August 23rd and will remain within one degree until September 23rd, finally moving out of orb in November.  The reason the outer planets have a powerful and enduring effect is due to their relatively s-l-o-w movement through the zodiac.  They seem to hang in space collecting the energetic force of a high beam laser as their archetypal energy radiates from the heavens to imprint our psyche with their message.  The entire phase of this third quarter "crisis of consciousness" square occurred between 7° and 12° of Sagittarius and Pisces, and those are the points of exactitude not including the orbs, which can be felt up to 8° on either side or more.  These sensitive points are in everyone's natal chart and the effects of this transitory cycle may be experienced at varying levels of intensity depending on each individual natal chart.  As this cycle comes to a close we may look back on the past year to see where in our own lives we have dealt with issues of realism and the conflicts that occur when what is in our mind is not jiving with what we see around us manifesting in the physical material reality.  Are we starting to see where we have swept various incongruities under the rug, either in our own behavior, or in the behavior of those with whom we relate on a regular basis?  Do we now recognize when we are making excuses for another for the sake of maintaining the dream we have in our mind of what the relationship with self and/or other could be and not seeing it for what it is?  There is an old Ashley Brilliant saying: "How can I wake you up without shattering your dreams?"  For some of us, it may feel like this but as we come out on the other side of this astral chapter into a new way of being we may find that shattering the dream is necessary to liberate out consciousness from limiting belief systems, in essence a full on restructuring of our reality that requires us to disengage from the control of the earth-based ego personality.  Aided by this aspect occurring in mutable signs that live for change, the new information we're beginning to receive infinitely widens the scope of our choices so we can move in directions not previously imagined.
In the wake of the perhaps disquieting revelations brought about by Saturn and Neptune's imperative to get real in order to achieve our dreams, the cosmos follows through in quick succession with several agitating aspects that may serve as a wake up call to start dealing with that lump under the rug one way or another.  Venus segues from her reality-check Saturn/Neptune encounter to a square off with Pluto in Capricorn on September 11th.  Primed for a good relationship house cleaning, Venus is ready for Pluto's powerful purging energy to confront the dirt with no bystanders allowed.  While Venus in her home sign of Libra loves to keep the peace she may not be able to resist Pluto's pressure to transform, wiping off her make-up mask and taking the deep dive into presence.  Since Pluto arrived in Capricorn, his mission has been to change the very foundations of our society.  Venus tapping into him here may increase the need for further action on the world stage to equalize the power structures that govern us.  In lieu of a broom to sweep into the light that which we are afraid of acknowledging is under our network of rugs, perhaps a full on protest with mass rug burnings is in order.   Then no one can hide from the truth.
Testing us further, the Sun, Mercury and Mars dynamically align September 12th through 13th, stirring us to action, and depending on how much deeply we suppressed the truth, perhaps anger when something suddenly comes to light.  The Sun and Mercury meet at the midpoint of the Mercury retrograde cycle in what is called the "Inferior Conjunction," an astral moment that typically brings heightened attentiveness to new information.  Now that the cosmos has our attention, it is springing on us no ordinary Inferior Conjunction.  Flanked by the duo's squares to Mars in Sagittarius, this Inferior Conjunction may prompt a response to the newly gathered intelligence that is likely to be instinctual and immediate.  The Sun and Mercury together squaring Mars may even yield an explosion of data that could blow our mind.  In Virgo, the Sun and Mercury's analytical attention to detail is acute and processing the influx of material can slow things down.  In cause-oriented Sagittarius, Mars wants to swiftly apply his individual initiative to the collective big picture issues with no patience for the practicality of a meticulous plan.  The antidote to mental clashing with visceral during the peak of this review period is to step outside of the perceived conflict, to approach the problem from outside its source using neutral observation and a commitment to create a matrix of unique viewpoints.
The third and final eclipse of this season occurs with the Harvest Full Moon on September 16th, which fits right into the realism theme of this period.  The Moon in Pisces opposite the Sun in Virgo asks us to look behind the curtain of spirit and matter and find the indispensible qualities of both in our physio-spiritual beingness.  Jim Sher calls eclipses "inertia busters" and this one focuses on taking off the rose-colored glasses to see clearly what is before our very eyes.  Can we wake up to who we really are and commit to making choices that will support rather than sabotage the essence of our consciousness?  Accessing the thorough Sun in Virgo energy will assist us to look at specifics rather than generalities.  Tuning into the Moon in Pisces' connection with our cosmic soul will enhance the enchantment of life.  Lunar eclipses have the power to reveal feelings lurking beneath the surface of our awareness.  If we have not yet begun the task of seeking clarity with other about that business under the rug, this eclipse, which forms a tightly wound T-square with assertive Mars, may trigger us into action when we realize how we really feel about it.  Sensitivity is heightened so it will take effort to integrate compassion (Pisces Moon) with the need for facts (Virgo Sun).  The Sun in Virgo will keep us grounded as the Moon in Pisces encourages us to soar in the world of imagination and break free from the limitations of narrowly conceived solutions.  By looking at a microcosm of the whole we can see the macrocosm of entire construct.  Just take it piece by piece, all the better if we can do this in collaboration with others who can be equally committed to the task.
Aiding an out of the box, collaborative and truthful approach, Mars, Venus and Uranus form a sparkling and sexy alignment September 17th through 19th that has the potential to awaken every cell to the dance of life.  Favoring freedom of expression within relationships, what this configuration lacks in stability it makes up for in its ability to stimulate a sense of aliveness, a presence to what is before us.  We can flirt without guilt or stand up for ourselves in a situation in need of a shake up.  With literally nothing but cardinal and mutable energies highlighted throughout this period, we would do well to stay light on our feet and segue between endings and beginnings with a light hearted jig in our step.
Mental focus sharpens as Mercury trines Pluto on September 20th.  Mercury is barely moving now and will station direct on September 21st, thus sustaining the peak of this normally swiftly passing aspect into a week long analysis of what just went down during Mercury's review period.  In meticulous mutable Virgo, Mercury aligning with potent cardinal Pluto in Capricorn promotes depth perception and influential communication in all our dealings with other.  Tapping the root of being, perhaps the very death of the ego is at stake as we re-direct our mind into the service of the evolutionary forces of the cosmos.
Here's the data (using Pacific Time and planetary positions rounded to the nearest whole degree, unless otherwise noted):
September 6 – Sun trine Pluto at 15° Virgo/Capricorn at 10:17 p.m.
September 7 – Venus sextile Saturn at 10° Libra/Sagittarius at 4:34 a.m.
September 7 – Venus inconjunct Neptune at 10° Libra/Sagittarius at 8:38 a.m.
September 9 – Jupiter at 0° Libra at 4:18 a.m.
September 10 – Saturn square Neptune at 10° Sagittarius/Pisces at 6:10 a.m.
September 11 – Venus square Pluto at 15° Libra/Capricorn at 12:45 a.m.
September 12 – Mercury square Mars at 21° Virgo/Sagittarius at 11:59 a.m.
September 12 – Sun conjunct Mercury (Inferior Conjunction) at 21° Virgo at 4:40 p.m.
September 13 – Sun square Mars at 21° Virgo/Sagittarius at 1:39 p.m.
September 16 – Moon opposite Sun (Harvest Full Moon Lunar Eclipse) at 24° Pisces/Virgo at 12:05 p.m.
September 17 – Mars trine Uranus at 24° Sagittarius/Aries at 12:04 a.m.
September 18 – Venus opposite Uranus at 24° Libra/Aries at 1:06 a.m.
September 19 – Venus sextile Mars at 25° Libra/Sagittarius at 4:53 a.m.
September 20 – Mercury trine Pluto at 15° Virgo/Capricorn at 6:41 p.m.
September 21 – Mercury station direct at 15° Virgo at 10:31 p.m.