---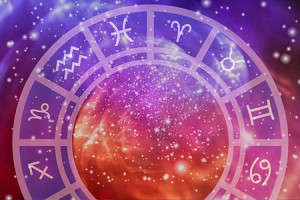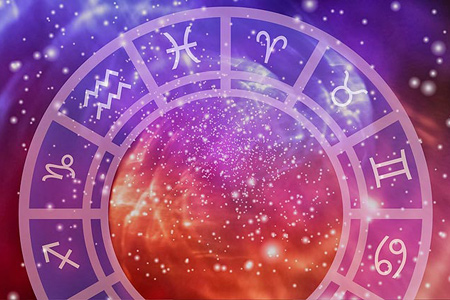 One of the prevalent subjects in the news these days appropriately sums up Saturn's sojourn through Scorpio: accountability for our sexual actions. Two vitally important systems in our society are being scrutinized in an unprecedented way that is leading to significant change. Discussion about sexual conduct in the military and on college campuses has turned from what was accommodated as the norm to what is now considered unacceptable. Bravo to the men and women who have not only shared their stories but pressed for a new definition of what constitutes responsible behavior in our intimate relations with others. After two years in the sign that rules sex, the planet that symbolizes restraint as well as authority, dependability and boundaries has brought this subject out of the taboo shadows and into a forum where a new foundation of trust can be built.
As the Sun moves into Libra on September 22nd, may we contemplate the application of these new attitudes into our own personal relations. Libra rules relationships of all kinds and while the business of sex is left to Scorpio, Libra asks us to seek balance and fairness with others through acts of grace and love. The Sun's entre into the cardinal sign that also rules harmony and beauty also marks the Equinox, when night and day are of equal duration and significant initiating energy beams down to earth. Whether we are dealing with life partners, friends, business associates or other alliances where both individuals are on equal footing, the Sun in Libra turns his focus to how we commence and maintain connections with others. One common misconception of Libra, and something we see frequently in those who have Libra strong in their natal charts, is that we're far too accommodating (with three planets in Libra this is something I have come to understand since studying astrology). In our quest for "balance" we look for approval, or other "positive" feedback from others as an indication that what we're choosing to do, say, or not do or say, will keep the peace. Well keeping the peace is not the same as keeping the balance. Accommodation can very often lead to severe imbalance where the stronger force in the relationship generally gets its way. This is not helpful for either party. Libra's challenge – and this is for everyone because Libra is somewhere in your chart – is to know yourself and know what you stand for. The stronger your sense of self the more impartial and balanced you can be in making the ultimate decision about what is fair and just. The symbol for Justice does not see herself on one side of the scales. She holds them, standing tall and strong, with a true sense of authority on what constitutes equality. She is the master at balancing the scales no matter what is being weighed. Also on the 22nd, Pluto in Capricorn stations direct to infuse this solar cycle with shamanistic power. The effects of Pluto's absolute stillness will be subtle on the surface of life, but it may intensify the hidden persuaders deep in our psyche to instill a powerful equilibrium into our way of relating with others.
The New Moon on September 23rd comes only one degree into the Sun's cycle through Libra. As a symbol of true partnership, the new lunar cycle aligns with the Sun's entry into Libra to give us two tracks from which to approach this seasonal emphasis on relationships. It may be difficult for some to admit, but relationships we do need. Serving the basic requirements of life is what the Moon is all about so the theme of this New Moon cycle is to become aware of how we serve our need for communing with others, as much as it is about how much we cease to be true to ourselves in order to hold onto connections that may be on artificial life support. The Sun does his part in this month-long partnership with the Moon by instilling heart into our dealings with others, as well as vitality and purpose. The challenge for all in interactions with others is to remain aware of when compromise devolves into selling out. A well-individualized self will be less likely to please at all costs and more likely to be fearless in confronting difficult issues. Rather than serving only self-centered needs, or the opposite – serving other to the point of losing self, a real and lasting peace may be won if both parties are willing to negotiate the terrain that connects us with neutral openness.
For several weeks now, a crackling fire trine between Jupiter in Leo and Uranus in Aries has been building and becomes exact on September 25th.  If anyone has experienced a leap of faith let us know! Big-hearted Jupiter in impressive Leo pushes our self-expression out onto the world stage. Whether we're channeling Shakespeare or designing a new procedure for a business process, Jupiter in Leo generates a lot of enthusiasm for anything that churns the creative juices. Uranus in Aries pushes for individual freedom and self-determination. These two archetypes lining up in a free flowing way could feel erratic but ultimately terrifically fun, like a rollercoaster ride thrusting us into new and unfamiliar vantage points as it careens around bends to give us a broader point of view. Just maybe the unexpected force, delivered with whimsical humor (who isn't laughing out loud after a great rollercoaster ride??) will have the happy end result of some kind of spontaneous combustive growth, a feeling like we've just been transported through a worm hole into another space and time. Mars in Sagittarius adds fuel to the fire when he creates a grand fire trine with Jupiter and Uranus that lasts for several weeks, but starts to peak around the time his trine to Uranus is exact on October 4th and stoking our desire for liberation and risk taking. Mars adds the muscle we need to leap as high as we dare. It may feel pretty wild during the few weeks this blazing configuration is active but as the innovative ideas and unexpected awakenings begin to appear through the dissipating smoke and flames, we may find we're on the other side of who we once were.
The gloves come off in our communications with Mercury's ingress into Scorpio on September 27th. Pretty words yield to the ugly truth. Scorpio isn't known for his stinger for nothing. We may doggedly pursue any inquiry until it leads to resolution. Forensic research could seem downright titillating; we may find ourselves signing up to anything that requires nosing into hidden worlds. Putting aside the fun of being Sherlock Holmes for a brief time, Mercury in this deep, dark sign will support penetrating conversations, should we dare to go there during the nearly two weeks Mercury will be in Scorpio. On October 4th he turns retrograde and will return to Libra a week later. It is therefore imperative to be as authentic as possible with our thoughts and words as we'll be asked to reexamine them during the retrograde period.
Another planetary ingress on September 29th continues to shift our focus to relating with others: Venus segues from Virgo to her home sign of Libra where she shines with gracious acts of kindness. Venus in Libra bestows beauty in any environment she prepares for the gathering of individuals, knowing that it generates a welcoming calm to the proceedings. Negotiating her way through contract points or mastering the fine art of entertaining are both strengths Venus in Libra could display. She has an artistic flair as well as natural sense of what delights the company she keeps. On the surface of things she loves everything to appear within the golden mean. Her challenge, therefore, is to learn to acknowledge that reality can indeed be messy and allow others to express as needed no matter how unrefined. Upon her entry into Libra, Venus enters into a conjunction with the Sun that lasts well into November. While the conjunction doesn't become exact until a couple of days after they enter Scorpio in late October, they grow continually closer together as time progresses, which should have a positive impact on the general level of congeniality in society. Perhaps even our famously polarized Congress will feel the spirit of agreement too hard to resist.
Agreement may become a necessity when the Sun mediates the multi-year Uranus/Pluto square October 4th through 7th creating a cardinal T-square that increases the imperative for significant forward movement. With Venus backing him up, the Sun in Libra attempts to build a bridge between the fighting forces that have been reshaping the geopolitical and socioeconomic landscape through power grabs and demands for freedom. There is only a short window of time for the Sun to make an impact on the direction the global shifts will take, but with the other aspects at play during this period – most notably Mars creating the grand fire trine with Jupiter and Uranus and the six-week pact between the Sun and Venus – there is the opportunity for an opening to reach some kind of accord. During the traditional season for diplomats (the United Nations opens its annual General Assembly of world leaders when the Sun is in Libra) may we intend to find common ground with our perceived adversaries. May we build consensus rather than perpetuate angry arguments that pose unreasonable solutions. May we allow a diversity of voices to be heard and realize the unity of spirit therein.
Here's the data:
Times where noted are Pacific Time Zone.   Degrees where noted are rounded to the nearest whole degree.
September 22nd  – Pluto station direct at 11° Capricorn at 5:34 p.m.
September 22nd  – Sun at 0° Libra at 7:29 p.m.
September 23rd  – Moon conjunct Sun (New Moon) at 1° Libra at 11:14 p.m.
September 25th  – Jupiter trine Uranus at 11:17 a.m. 15° Leo/Aries
September 27th  – Mercury at 0° Scorpio at 3:39 p.m.
September 29th – Venus at 0° Libra at 1:52 p.m.
October 4th – Sun square Pluto at 11° Libra/Capricorn at 1:03 a.m.
October 4th – Mercury station retrograde at 2° Scorpio at 10:02 a.m.
October 4th – Mars trine Uranus at 15° Sagittarius/Aries at 9:18 p.m.
October 7th – Sun opposite Uranus at 15° Libra/Aries at 1:57 p.m.