The purpose of the 'Contemplation Intensive' is to contemplate an essence or fundamental question, such as "Who am I?", in order to experience one's true nature, or the truth of who you are. This is one of the best ways of describing what an enlightenment experience is. It also has many additional benefits, but perhaps the most important is that it even if one doesn't have an enlightenment experience, it can enable a person to recognize that it is possible and that there is a way to reach it.
What most people tell us about their personal 'enlightenment' experience is that it was preceded by a period of intense asking. This type of asking might be called contemplating, praying or meditating on whatever they consider to be the Divine. For others, it can be similar to what I experienced as an intense asking of a 'fundamental' or 'essence' question. The framework can be different but what is shared is that the person is intensely seeking an answer to the question of what is truth, or the truth of 'Who' or 'What' we are. In fact, one of the greatest mystics of the 20st century, Ramana Maharshi, suggested to his students that the best way to reach the state of enlightenment was to contemplate the question – "Who am I?" The Contemplation Intensive (C.I.) recognizes and uses this basic understanding.
The Nature of the Obstacles to Contemplation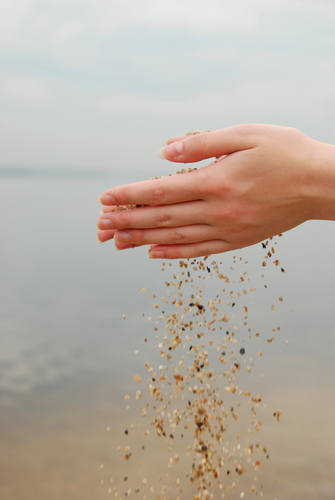 The C.I. technique (Read more on the technique) takes into account the obstacles we face and helps us learn to contemplate. Our busy life style with the need to keep track of so many things, creates a cluttered unfocused mind. In addition, we see that our minds are full of worries, frustrations, fears, unfulfilled desires, expectations, etc. This is what many refer to as the 'internal dialogue', or what others have called the 'crew that never rests.' Many of us have a hard time focusing on one thing for even one minute. But until our minds are quiet, we are not capable of contemplation.  When the mind is quiet, we may find that the ability to contemplate is actually an innate one lying dormant in us. After all, we've never had the chance to develop it. As we begin to exercise this hidden ability, we will discover why it is difficult and also what is in the way. This understanding is a necessary aspect of developing the ability to contemplate.
The quieting of the mind involves more than just the so-called 'conscious' mind. (Read more in Philosophy here).In fact, if this was all we had to face, the process of quieting the mind would not be difficult at all. It is necessary to go deeper, into the realm of our own unconscious, to release some of the material there if we are to experience the stillness we need in order to begin to contemplate.
The Solution
The C.I. technique assists us to do two things at the same time. While we are contemplating our essence question, we simultaneously are engaged in a process of releasing aspects of both our conscious and unconscious mind. Further it creates a safe way to engage in this process by providing a natural, organic flow for the surfacing of this material. As the conscious contents of our mind are released, space for the deeper material is then created. This, in turn, allows for even deeper material to surface so that it too can be released. What isn't released will come up later on its own. No force is necessary or even helpful. This is what the C. I process can do.
Brief Description of the Technique
Let's look at the basic technique. The C.I. technique is a communication process which is done in a dyad format. Two people sit across from one another and the first person asks their partner to tell them who they are. The second person then begins to contemplate their question and whatever comes up as a result of asking that question is expressed to their partner. The partner does not comment, show approval or disapproval, but simply receives and listens to what is expressed. After 10 minutes, the roles are reversed, and the process continues for 40 minutes and the cycle is completed.
Through this process of contemplation, conditions are created where the mind quiets and contemplation deepens. It now becomes possible to receive answers to the question we are contemplating. We become able to experience directly the truth we are seeking of Who we are.
While this transformational process is deeply individual and personal, our goal is to assist those wishing to engage in it, and do so in a new way that does not involve retreating from "real life" into an enclosed temple, monastery, or other similar setting.
The Intensive is not intended to be physically stressful.  It is designed to take place in a comfortable environment that will minimize physical distractions.  Arrangements are structured to allow adequate sleep, regular meals, hydration, fresh air, a comfortable temperature, and bathroom breaks as needed by each individual.  Participants in past Intensives have reported feeling physically rested and refreshed after the experience.  We ask participants to use good judgment in caring for their own health.  No participant will ever be asked to jeopardize his or her health or physical well-being.
Summary
To summarize, the Contemplation Intensive technique is a two-pronged process of simultaneous activity. The participant is asked to contemplate an essence question, such as "Who am I?" and express to one's partner what is arising in them as a result of that contemplation. This is a simple process to describe, but we learn this technique by actually doing it and by confronting the various kinds of obstacles and resistances we will naturally encounter.